Evoke Beauty & Aesthetics

Evoke Beauty & Aesthetics offers the very best in modern Medical Aesthetics, Beauty, Cosmetics, and everything in between!

The Evoke family are made up of registered NHS professionals, and highly skilled Therapists and Technicians. But all this means nothing without the true love and passion we have for what we do, combined with the over 20 years of experience we share daily.

Our boutique salon has an army of loyal followers and we are proud to be the number one choice for not only the local residents, but many of the surrounding businesses, drama & dance schools, and important events such as weddings, christenings, and birthdays.
'Being a full time mum and partner is time consuming and stressful at the best of times. It's for this reason it's important to truly love our work to the point it doesn't feel like a job. The Evoke staff and loyal customers are my family when i'm away from home and seeing them grow, learn, and become more confident inspires me to keep expanding my knowledge and growing the business.'
- Geri Flux, Owner & Director of Learning -
Book Now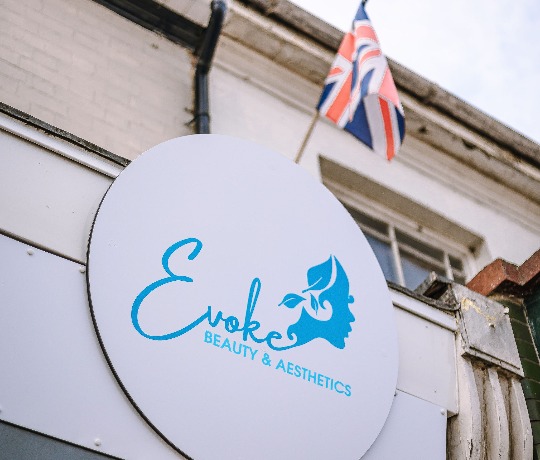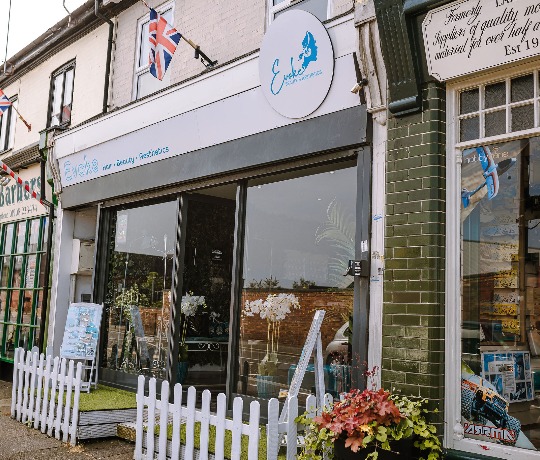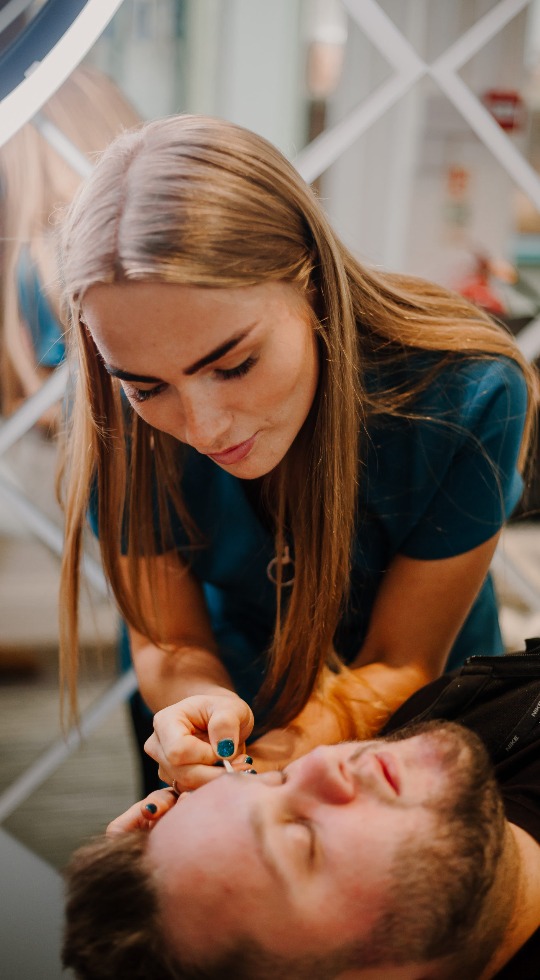 Aycha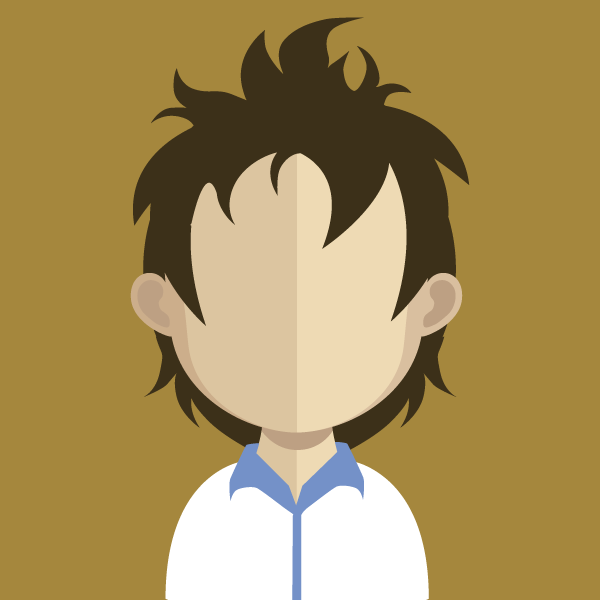 Becky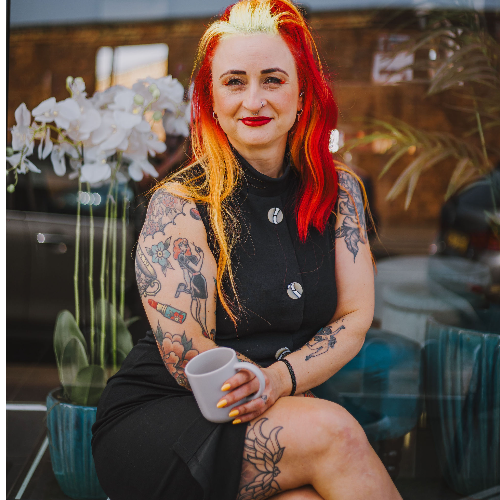 Becky has over 25 years experience in the hair industry, from working in education, art team and owning a salon, there is very little Becky doesn't know about the trade. Becky especially enjoys creative cutting and colouring, she offers all hairdressing services from hair up to perming and all in between.
Brooke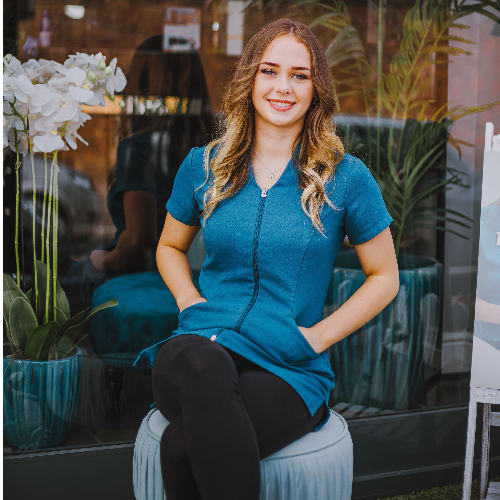 Brooke joined Evoke in June 2022 after completing her work experience at The Extra Unordinary Beauty Salon. She has since become a really important part of the Evoke team

Qualifications & Professional Awarding Bodies

Elizabeth Sands
Microdermabrasion Facial
Dermaplaning Facial

The Beauty Academy
Classic Eyelash Extensions
Russian Volume Eyelash Extensions

Milton Keynes College
Level 3 Beauty Therapy
Massage Therapy
Hot Stone Massage Therapy
Spray Tan
Facial Electrical Treatments
Body Electrical Treatments

Level 2 Beauty Therapy
Waxing
Facials
Lash Lift and Tint
Brow shaping and Tinting
Make-up
Threading
Manicure
Pedicure

Charlotte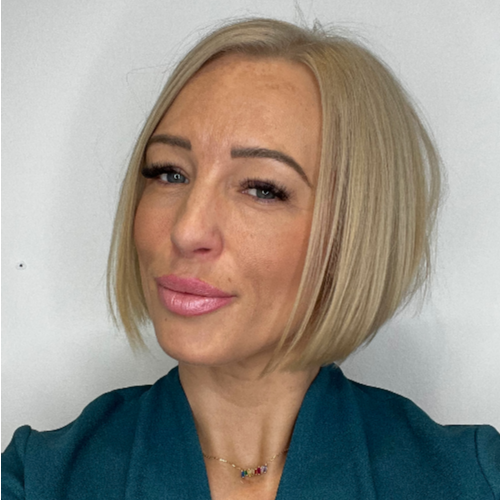 Charlotte is a registered nurse who has completed additional training in medical aesthetics. Charlotte's background is in the field of acute medical nursing and she continues to work in the NHS as an intensive care nurse, alongside this Charlotte now provides a regular aesthetics clinic here at Evoke where she offers a range of medical aesthetic and injectable cosmetic services, using only the highest quality and most reputable brands.
---
Being an actively practising nurse means Charlotte is registered with the Nursing and Midwifery Council (NMC), and this NMC registration enables Charlotte to join various other professional bodies that are only open to qualified healthcare professionals. Two of these bodies are the British Association of Cosmetic Nurses (BACN) and the Aesthetics Complications Expert Group (ACE); organisations that hold their members accountable for their practice and that are both heavily involved in the impending and necessary regulation of the UK aesthetics industry. Affiliation with such bodies serves to offer Charlotte's patients additional comfort in the knowledge that they are in the safe hands of a fully insured and appropriately qualified healthcare professional.
---
Charlotte says: "I love my job with the NHS and I don't imagine I'll ever leave ICU nursing, however running my aesthetics business just gives me an opportunity to utilise a completely different set of nursing skills, and after what we've all been through during the course of the pandemic it's a welcome and refreshing change to be able to offer patients elective treatments that also happen to make them feel really good about themselves!"
---
Charlotte continues to work full-time within the NHS, so her availability at the salon does vary from week to week, however she is usually in the salon once a week on either a Thursday or a Friday. Head over to our booking page for her latest availability and booking information - we look forward to accompanying you along your aesthetics journey!
​
Geri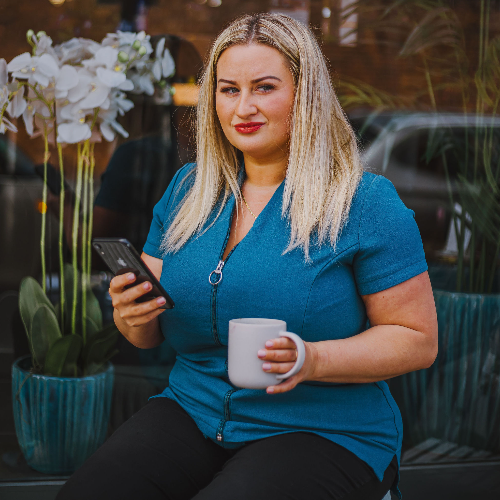 Director and Mother of two Geri has extensive experience as a beauty specialist with many qualification under her belt. She has worked in the beauty industry for well over 15 years and has trained with many accredited beauty schools. Geri has spent time as an investor acting as a support to struggling salons helping to increase customer returns, up-sklling and training staff to ensure they deliver the best possible service and beauty Treatments . Geri has owned many other business including her own beauty and tanning salon and even an Antiques Shop! Now she turns all her attention to building a successful partnership at Evoke Wellbeing. Geri has a huge loyal clientele and offers a five star service at all time "I am so lucky to do what I do and to be able to help people feel better. I have the best job and I just love what do! My favourite treatments we offer are Lash extensions and brows"

Qualifications & Professional Awarding Bodies

Eve Taylor
Eve Taylor Skincare Product Knowledge
Retailing 101- Retail Sales Training
Eve Taylor Consultation Master Class
Eve Taylor Ultrasonic Micro-Therapy Device Training
Aromatherapy 101

The Little Beauty Academy
Lidocaine Infusion into Aqualyx
Vitamin B12 Injections
B-Complex Injection
Biotin Injections
Vitamin C Injections
Glutathione Injections

BeauTuition
OCN London Level 5 Aesthetics
Mesotherapy
Micro-Needling
B12 Injections
Chemical Peels
Hydraderm Facial
Dermaplaning
Level 4 Anatomy & Physiology

Deso Body & Deso Face
Fat Dissolving Injections

Rebel Business School

Cotswold Academy
Deep Tissue Massage (FHT Accredited)

Elizabeth Sands Beauty
Swedish Massage
Indian Head Massage
Dermaplaning

The British Beauty Group
Honourable Member of The British Beauty Group

Guild training international
COVID-19 Infection Prevention and control

Barbicide
Certification in sanitation, disinfection and sterilisation current industry standards

The Online Beauty courses
Facial Peels

Beautuition
VTCT level 3 Anatomy and Physiology
VTCT level 3 Microdermabrasion
VTCT level 3 Swedish massage
VTCT level 3 Pre blended massage
VTCT level 3 Electrical Facials
VTCT level 3 Electrical Body Treatments
VTCT level 3 Salon Standards and Health & Safety

Milton Keynes College
VTCT level 2 Depilation
Wax Depilation
Health, safety and security in the workplace
VTCT level 2 Nail Treatments
Manicure Treatment
Pedicure Treatment
Employment standards
VTCT level 2 Cosmetic Make-Up and Beauty Consultancy
Eyelash Perming
Eyebrow shaping and tinting
Lash Tinting
Implement good working relationships with colleagues and clients
Apply and instruct on makeup for light toned skins

ProSculpt
Radio Frequency
Fat Cavitation
Laser Lipo

The Lash and Beauty Academy
Brow Lamination

British Beauty Academy
Russian Volume XD Lash extensions application
Eyelash Extend Volumise & Lift Application

The Beauty Academy
Eyelash Extensions
Acrylic Nail Extensions

The Nail & Beauty Training Academy
Facials Diploma

Tantruth
Level 1 Self & Spray Tanning Systems
Level 2 Extreme Tanning Techniques & Body Contouring

Eclipse Nail and Beauty Training
Threading for Hair Removal

Belle Academy
Certified Hair Extension Specialist in
Fusion bonds
Micro Rings
Easy Shrinks
Mini Tubes
Nano Rings
Celebrity Weave

Trendimi
Contouring and Highlighting Expert

OfCourse
Eyebrow Makeup- Brows on fleek
Bridal Makeup- The Modern Bride

The Princes Trust
Business Enterprise

Business Link
Business Start up

Skills Centre MK Certifications
Customer service
Selling skills
Conflict handling
Communication Skills
Introduction to Trading Standards
Introduction to Excel
Health & Safety in the Work Place

Level 2 Supervisory development
Level 3 Retail and Business Management

Milton Keynes College
GNVQ level 1 Art and design
National BTEC Diploma Design & Crafts