About us
We are not only making people 'feel' better, we are actually making people better
Evoke Wellbeing

Evoke Wellbeing offers the best in beauty and tanning. The Evoke team are passionate and knowledgeable with combined experience of over 20 years in the health and beauty industry. All of the staff at Evoke Wellbeing have share life changing journeys with their clients, from confidence boosting nails, lashes, and tans, right through to life threatening obesity and major surgery rehabilitation. Evoke Wellbeing helps you unleash your inner beauty and reveal the potential of your mind and body.
'Life has become pressured for us all. Sometimes filled with anxiety and fear of judgment from others. With our expertly delivered treatments, filled with love and passion, we aim to make you not only look better, but feel better mentally and physically.' - Amy Thurley -
Book Now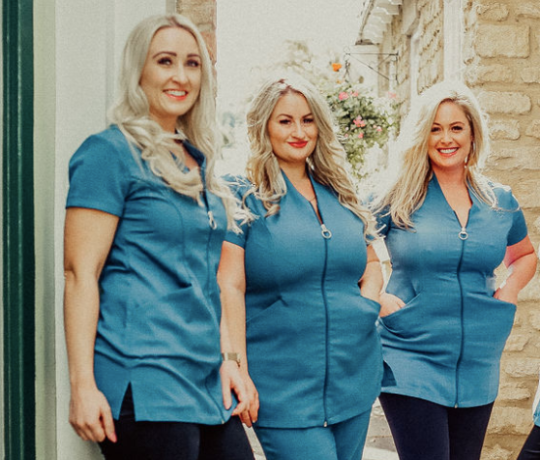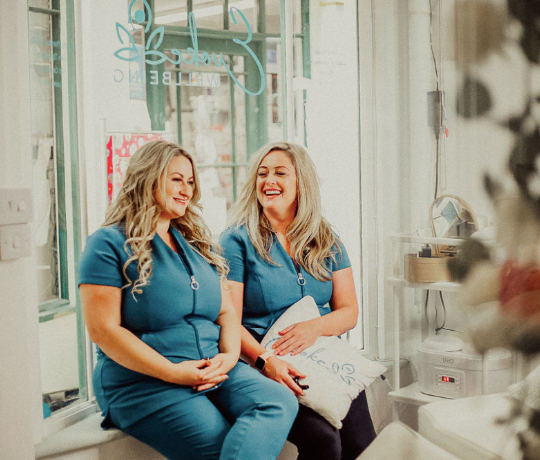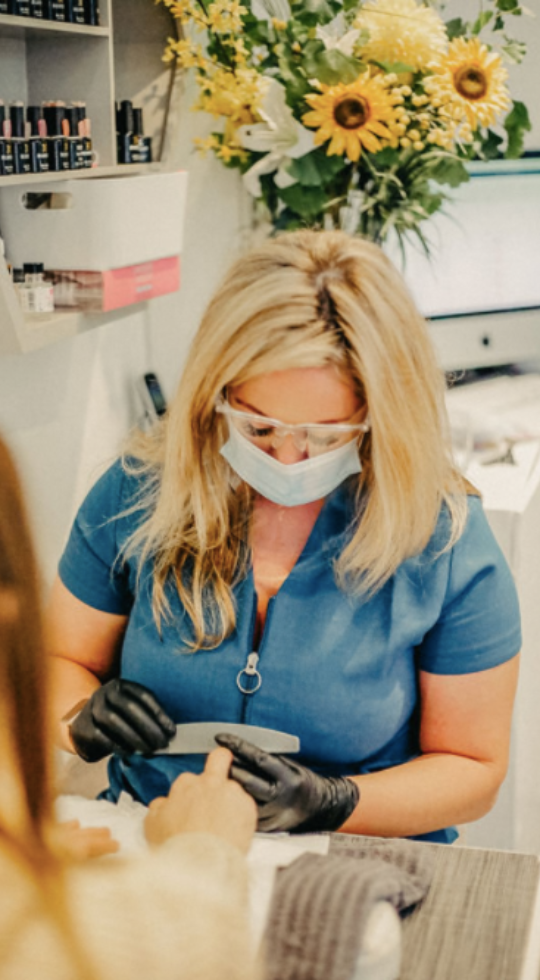 Beth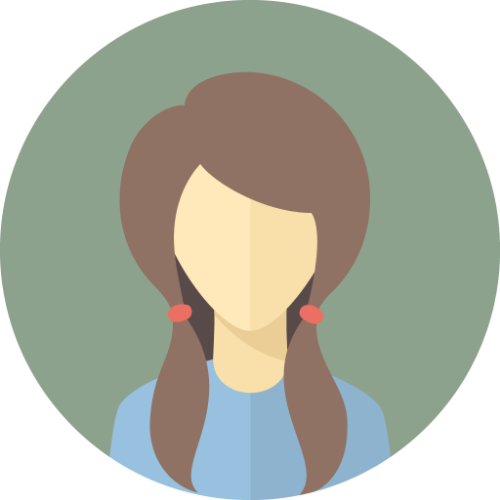 I have spend many years working in and studying beauty and Aesthetics

At the age of 17, while I was attending college and studying for my NVQ Level 2 in beauty, I also was The Manager of The Beauty suite at popular leisure facility in Milton Keynes where I worked for 3 years.
br/> In between I have worked in office based customer service jobs but have always had an interest in the beauty industry.
On returning to work after having children I decided to follow my passion and become further qualified in advanced beauty treatments and aesthetics. I completing my NVQ level 3 in Beauty and then Level 5 an aesthetic Treatments. Other additional courses I have studied are qualifications in fat dissolving, lidocaine, eyelash extensions, mole and skin tag removal, MASCED accreditation for early detection of skin cancer, and plasma fibroblast. All my training has been with award winning accredited training academies such as Alisha's aesthetics and Beautuition.

Other qualifications I have are NVQs in both customer service and business

Continuous learning, education and advancing my skills are always in my priorities for advancing in business as well as exceptional customer service.
Dr Ahmed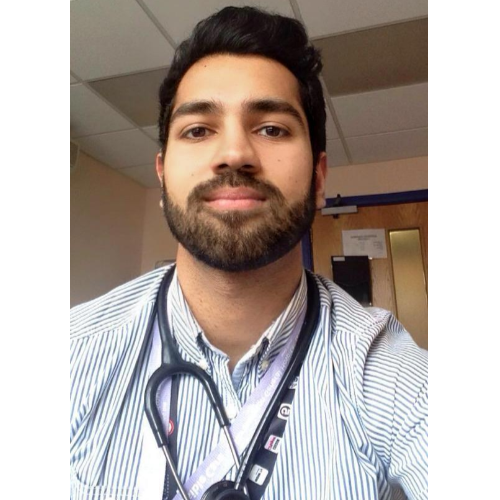 Doctor Ahmed is a fully registered GMC doctor with a full license to practise, currently still practising within the NHS.

Graduating from Barts and The London School of medicine, with degrees in medicine and sports and exercise medicine, he initially starting out on a surgical career. NHS posts in vascular, trauma, orthopaedic and general surgery then followed, he has been published in international journals as well as being involved in regional and national teaching of junior doctors and medical students.

He has passed the written part of the notorious and prestigious membership of royal college of surgeon exams, which gives him a solid background in the theory, science and anatomy of aesthetic medicine.

Having attended many surgical courses across the country he has a unique combination of practical skills and theory making him a talented injector of botox and dermal fillers. The rapid and substantive results of aesthetic medicine focused his direction to the world of botox and fillers. Trained on the world renowned and prestigious Harley Street, he is trained in the latest techniques and provides an effective and safe service to help you reach your aesthetic goals.

Being a Doctor places him in a unique position allowing him to apply his anatomy of the face to each treatment ensuring major blood vessels and nerves are not damaged, giving optimal results. Each and every client receives an initial consultation, which includes a full medical questionnaire along with a quick health check (pulse, blood pressure, central nervous system exam), to optimise safety. A full facial consultation is then carried out, assessing what is required from an aesthetic and clinical point of view, this is paired with what the client wishes to achieve and a treatment plan is then created and marked out to get the most accurate results. After the procedure Doctor Ahmed requests a 2 week follow up appointment whether it be in person or over the phone/facetime, whatever suits the client's needs. This is to ensure the required results are being achieved and to see if any further top ups may be needed. The reason for this is that botox has a maximal effect at 14 days and can last for up to one year. Dermal fillers have an almost instantaneous result, however optimal results are usually after around 7 days and again can last for up to one year. Doctor Ahmed will always be contactable by phone or email after the treatment, should any questions arise. These aspects combined create a premium and luxury service which is safe

All products are extensively vetted and are all of pharmaceutical grade to ensure you are getting the best treatments and therefore results. Doctor Ahmed looks forward to welcoming you on your aesthetic journey.
Geri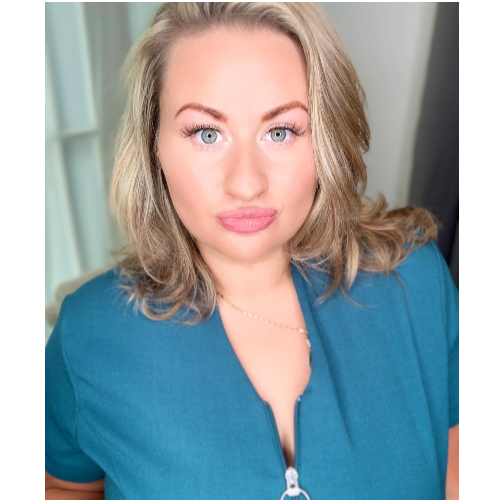 Director and Mother of two Geri has extensive experience as a beauty specialist with many qualification under her belt. She has worked in the beauty industry for well over 15 years and has trained with many accredited beauty schools. Geri has spent time as an investor acting as a support to struggling salons helping to increase customer returns, up-sklling and training staff to ensure they deliver the best possible service and beauty Treatments . Geri has owned many other business including her own beauty and tanning salon and even an Antiques Shop! Now she turns all her attention to building a successful partnership at Evoke Wellbeing. Geri has a huge loyal clientele and offers a five star service at all time "I am so lucky to do what I do and to be able to help people feel better. I have the best job and I just love what do! My favourite treatments we offer are Lash extensions and brows"

Qualifications & Professional Awarding Bodies

Rebel Business School

Cotswold Academy
Deep Tissue Massage (FHT Accredited)

Currently training at
Boss Babes University, Aesthetics Training Academy
Phlebotomy
Micro-Needling
PRP
Chemical Peels
Level 4 Anatomy & Physiology

Elizabeth Sands Beauty
Swedish Massage
Indian Head Massage
Dermaplaning

The British Beauty Group
Honourable Member of The British Beauty Group

Guild training international
COVID-19 Infection Prevention and control

Barbicide
Certification in sanitation, disinfection and sterilisation current industry standards

The Online Beauty courses
Facial Peels

Beautuition
VTCT level 3 Anatomy and Physiology
VTCT level 3 Microdermabrasion
VTCT level 3 Swedish massage
VTCT level 3 Pre blended massage
VTCT level 3 Electrical Facials
VTCT level 3 Electrical Body Treatments
VTCT level 3 Salon Standards and Health & Safety

Milton Keynes College
VTCT level 2 Depilation
Wax Depilation
Health, safety and security in the workplace
VTCT level 2 Nail Treatments
Manicure Treatment
Pedicure Treatment
Employment standards
VTCT level 2 Cosmetic Make-Up and Beauty Consultancy
Eyelash Perming
Eyebrow shaping and tinting
Lash Tinting
Implement good working relationships with colleagues and clients
Apply and instruct on makeup for light toned skins

ProSculpt
Radio Frequency
Fat Cavitation
Laser Lipo

The Lash and Beauty Academy
Brow Lamination

British Beauty Academy
Russian Volume XD Lash extensions application
Eyelash Extend Volumise & Lift Application

The Beauty Academy
Eyelash Extensions
Acrylic Nail Extensions

The Nail & Beauty Training Academy
Facials Diploma

Tantruth
Level 1 Self & Spray Tanning Systems
Level 2 Extreme Tanning Techniques & Body Contouring

Eclipse Nail and Beauty Training
Threading for Hair Removal

Belle Academy
Certified Hair Extension Specialist in
Fusion bonds
Micro Rings
Easy Shrinks
Mini Tubes
Nano Rings
Celebrity Weave

Trendimi
Contouring and Highlighting Expert

OfCourse
Eyebrow Makeup- Brows on fleek
Bridal Makeup- The Modern Bride

The Princes Trust
Business Enterprise

Business Link
Business Start up

Skills Centre MK Certifications
Customer service
Selling skills
Conflict handling
Communication Skills
Introduction to Trading Standards
Introduction to Excel
Health & Safety in the Work Place

Level 2 Supervisory development
Level 3 Retail and Business Management

Milton Keynes College
GNVQ level 1 Art and design
National BTEC Diploma Design & Crafts